Greater Elementary Kids Camp 3rd-5th grade June 18-23
June 18th - June 23rd, 2017
$140
Join us at Highland Lakes Camp for a week of fun, daily worship, devotions and lessons. All kids going into 3rd through 5th grade are able to attend from June 18-23. We are collaborating with Hazelwood Christian Church.
Activities: The Blob, 120-foot Wet Willy Slide, Archery Tag, Giant 40-foot swing, Obstacle Course, Swimming, Canoeing, and Campfires!
Cost is $140, Deadline is March 12th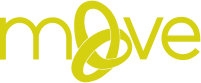 CIY MOVE
July 3rd - July 8th, 2017
$328
Sometimes you're caught off guard. Life is going the way it's supposed to go, you're doing what you're supposed to do and you know all the right answers to all the right questions. AND THEN... The unexpected happens, and you realize nothing is what you thought it would be.
Join us as we examine the life of Simon Peter, a simple fisherman who was minding his own business, doing the things a fisherman does. One early morning he was exhausted and frustrated, having spent an entire night fishing with nothing to show for it. Things just didn't seem to be going his way. AND THEN... He met Jesus.